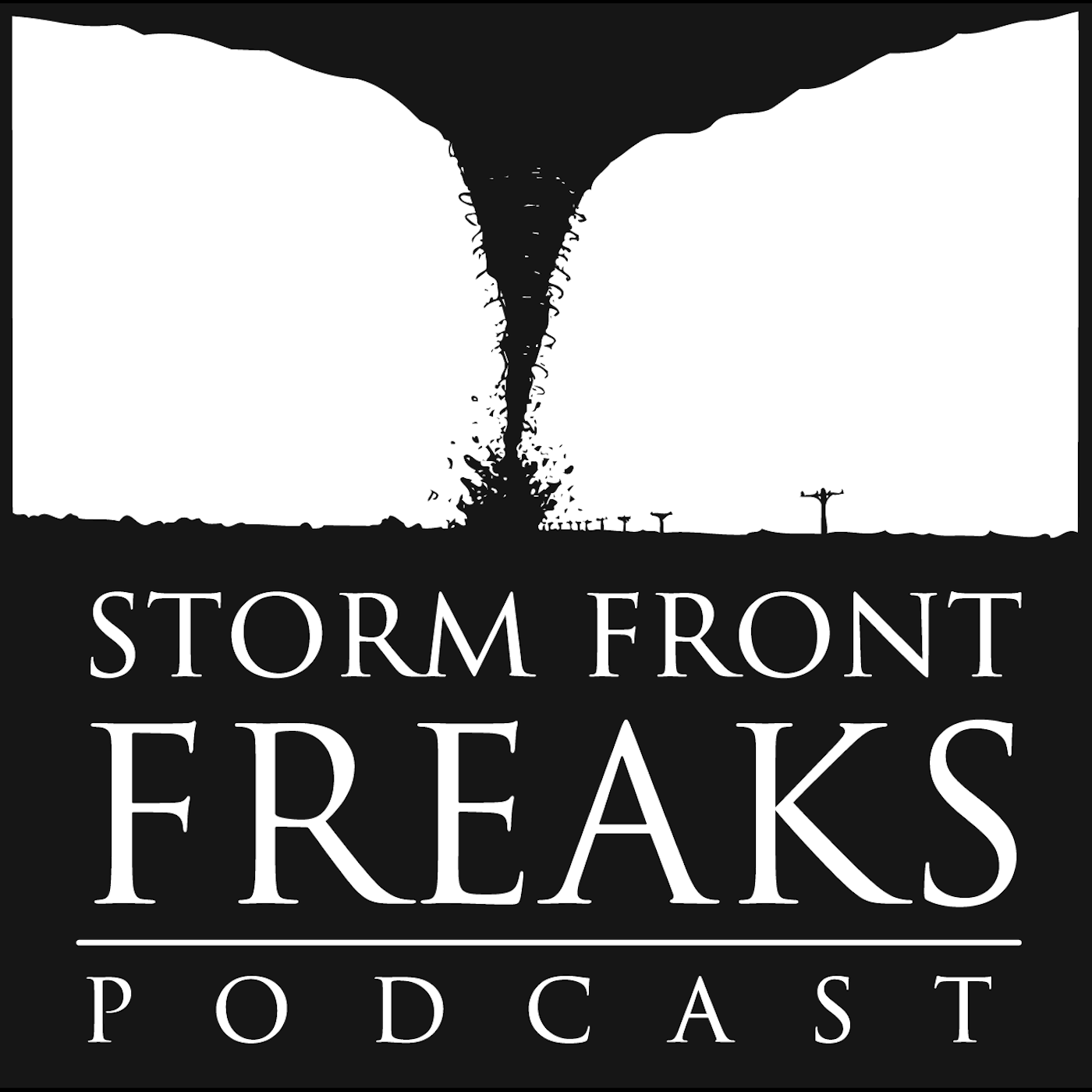 In This Episode
Guest: Mike Eilts, Sr. Vice President of Weather, DTN
Tracker Chat from the Tornado Trackers
Lightning Round: Deal or No Deal (Shark Tank)
#WeatherFools - We present the fools doing stupid things in weather situations
Weather Trollbot 5000 - Our robot interprets the real thoughts of our weather friends when trolled on social media
Our Guest: Mike Eilts
Mike worked at the National Severe Storms Lab and was Co-Founder and former President and CEO of Weather Decision Technologies (WDT) until its sale to DTN in 2018.  WDT's core offerings included SkyWise, WeatherOps, Frontier and the well-known RadarScope still supported by DTN today.  Mike is now Senior Vice President of Weather at DTN and leader of the Weather Business Unit which would be the largest, privately held weather information company in the world if it were a stand-alone company.
Follow Mike on Social Media:
Tornado Trackers can be found on YouTube at YouTube.com/TornadoTrackers
Get Storm Front Freaks Podcast Merch at Helicity.co/collections/storm-front-freaks
#WeatherFools Links:
Submit your questions or comments about this show to questions@stormfrontfreaks.com and we may read it on our next episode!
Next Episode records on October 1st at 9pmET/8pmCT.  We welcome the Preparedness and Resilience Program Lead for the NWS, Doug Hildebrandt!
Credits
Opening Music: Brett Epstein
Closing Music: Gabe Cox
Other Music: "Pecos Hank" Schyma from El Reno Blues