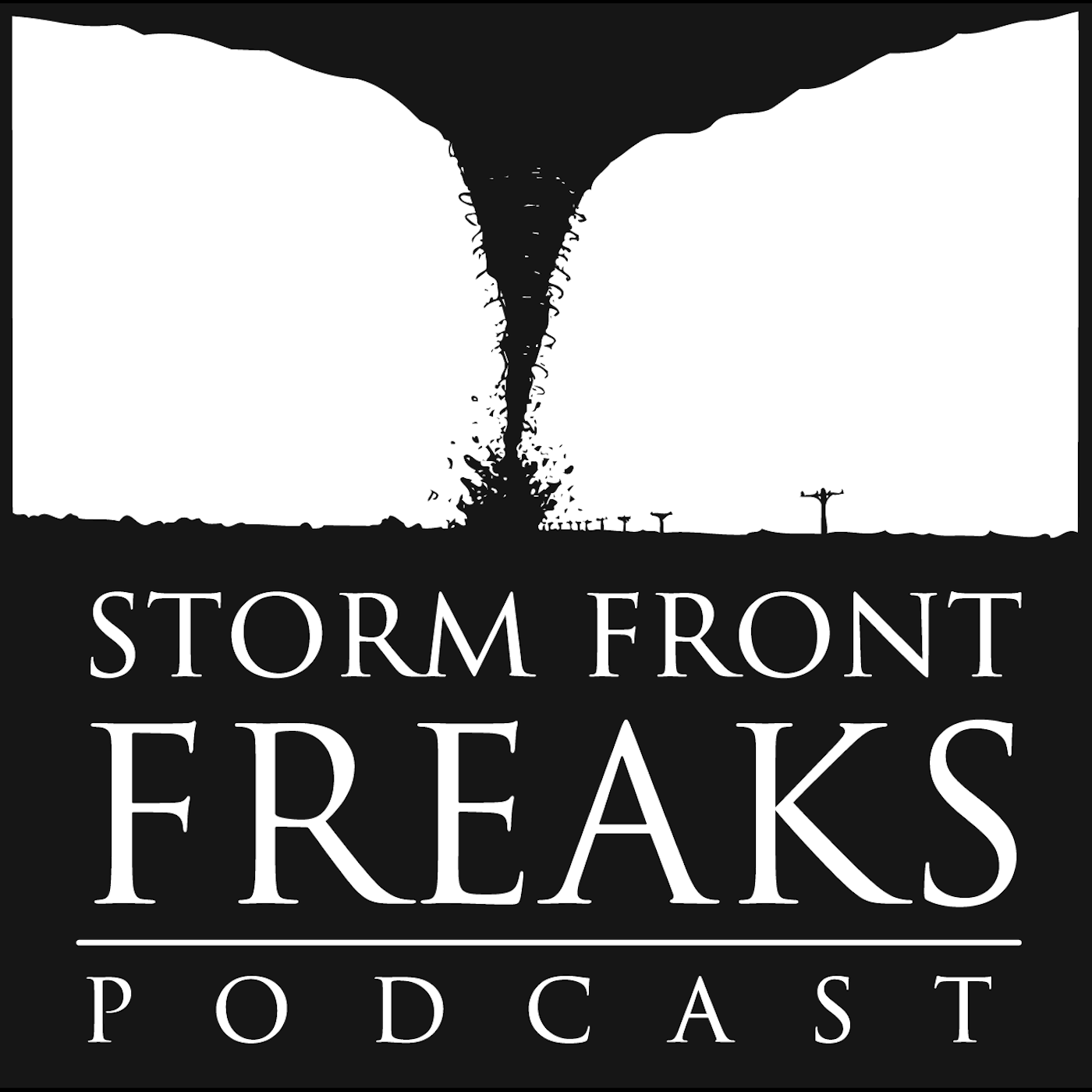 In This Episode
Guest: Joe and Kelly Mays, Meteorology Graduates and Creators of the Solid F2 Minute-by-Minute Twister Podcast
NEW Wasted Weather featuring Janice Dean
Titan U Minute with Raychel Sanner
Lightning Round: Episode 1 Twister Movie Trivia
#WeatherFools - We present the fools doing stupid things in weather situations
Weather Trollbot 5000 - Our repurposed robot interprets the thoughts of our weather friends when responding to trolls
Check out our NEW Patreon page for exciting ways to support our podcast and interact with us more! Now the only way to get Storm Front Freaks RAW live and within the first 2 weeks!  www.patreon.com/stormfrontfreaks
Our Guests
Joe and Kelly Mays
Joe & Kelly Mays met at Penn State while earning their degrees in meteorology in 2007. Following their time at Penn State, Kelly continued her education in Atmospheric Chemistry at Purdue University and Joe worked for the Indiana State Climate Office. The married couple began a minute-by-minute podcast about the movie Twister in May 2020.
Follow Solid F2 on Social Media:
Twitter:  @SolidF2Pod
Find the Solid F2 podcast on Anchor, Apple iTunes and more!
Tornado Titans can be found at www.tornadotitans.com
Get Storm Front Freaks Podcast Merch at Helicity.co/collections/storm-front-freaks
#WeatherFools Links:
Submit your questions or comments about this show to questions@stormfrontfreaks.com and we may read it on our next episode!
Next Episode records on October 29th at 9pmET/8pmCT.  We welcome Brad Panovich, Chief Meteorologist at WCNC-TV Charlotte, NC.  Join us at www.patreon.com/stormfrontfreaks to watch us record LIVE.
Credits
Opening Music: Brett Epstein
Closing Music: Gabe Cox
Other Music: "Pecos Hank" Schyma from El Reno Blues