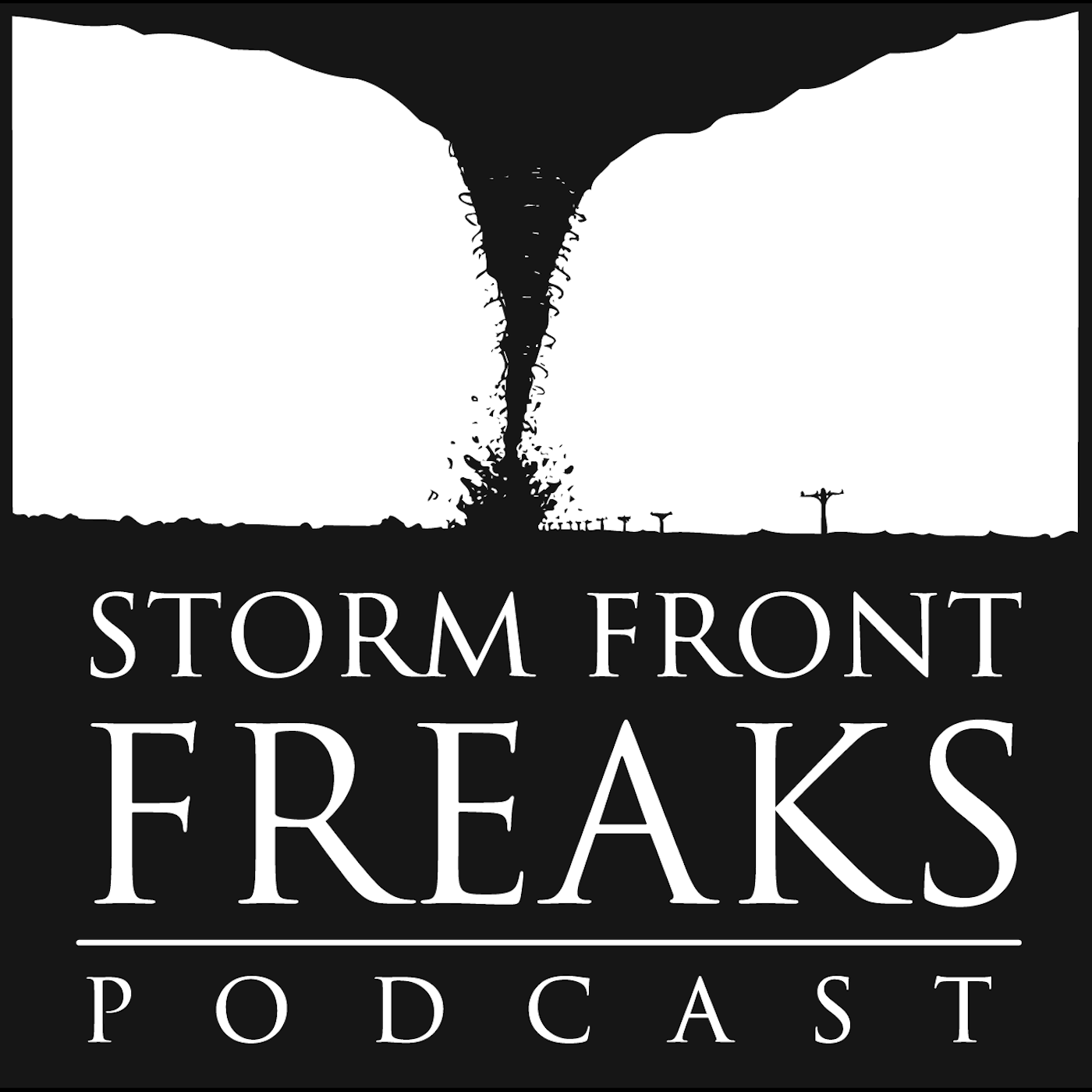 In This Episode
• Guest: Brandon Sullivan, Meteorologist and Storm Chaser
• 5% Discount at Helicity.co/sff
• Lightning Round: Weird Things People Search For
• #weatherfools - We present the fools doing stupid things in weather situations
• Freaks Video Favs - The Freaks share some of their favorite weather and storm videos
• Weather Trollbot 5000 - Our repurposed robot reveals what our weather friends were really thinking when responding to their trolls
• Reveal of our next guests...
Check out our Patreon page for exciting ways to support our podcast and interact with us more! www.patreon.com/stormfrontfreaks 
Our Guest: Brandon Sullivan, Storm Chaser
Brandon is a meteorologist and storm chaser, living in Moore, Oklahoma, who has been storm chasing since 2006. After graduating from the University of Oklahoma in 2014, Brandon sold his first company, Hazard Notifications, to AccuWeather. From there, he spent time at AccuWeather, IBM and now DTN, where he helps organizations manage their risk as it relates to natural hazards.
Follow Brandon on Social Media - @btsullivan91
Brandon Sullivan El Reno Video on YouTube
Get 5% discount at Helicity including Storm Front Freaks Podcast Merch at helicity.co/sff 
#weatherfools Links:
Freaks Video Favs:
Submit your questions or comments about this show to questions@stormfrontfreaks.com or on our social media accounts and we may read it on our next episode!
Next Episode will start our three-part Storm Training series beginning with storm chaser Skip Talbot and professor Dr. Victor Gensini discussing storm forecasting 2-30 days out. We will be recording LIVE for Patreon.com/stormfrontfreak members on Thursday 8/5 at 9pmET/8pmCT and available to all on your favorite podcast player the following Sunday.
Credits