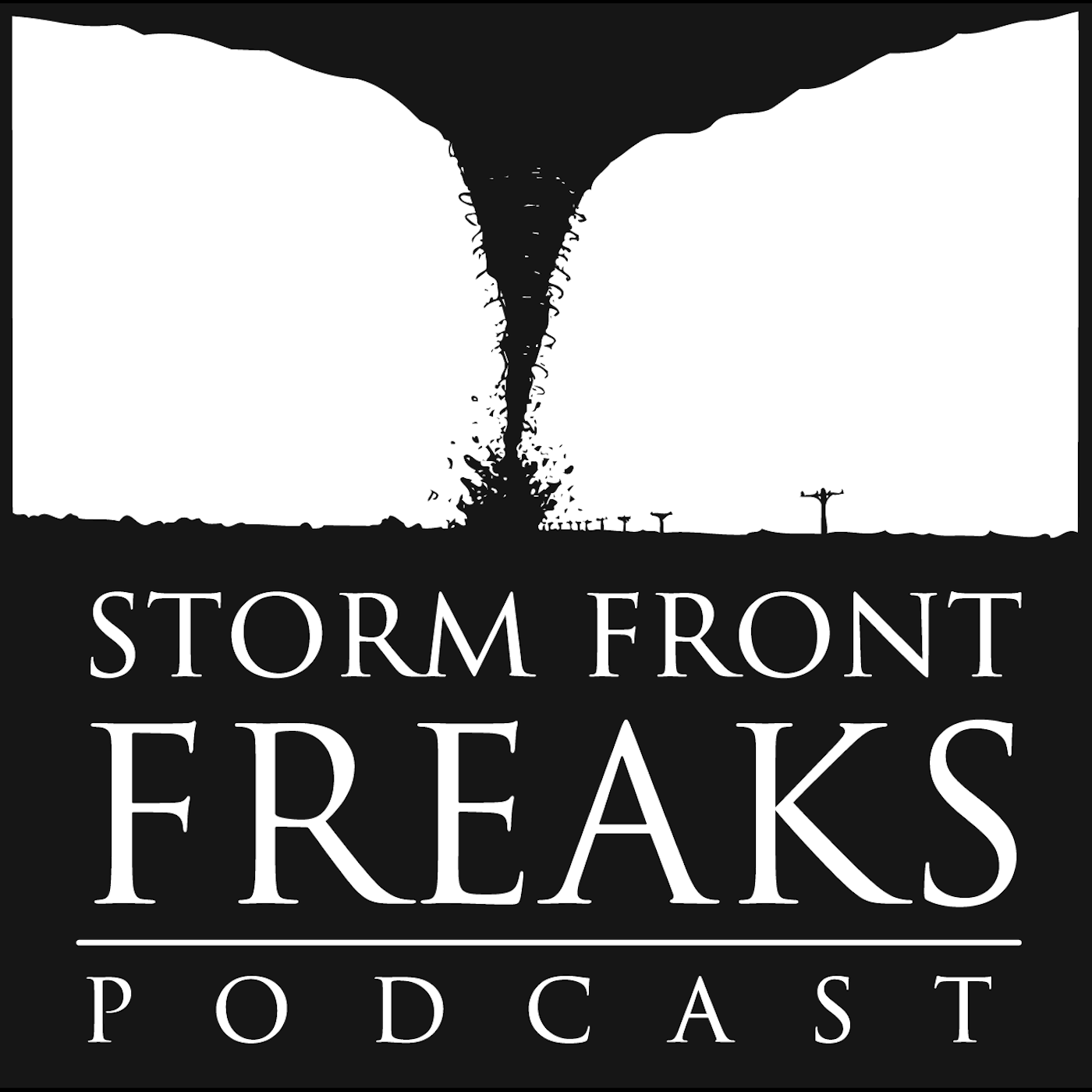 In This Episode
Guest: Pat Hyland, Chair of the National Weather Museum and Science Center
Drive Weather App on Apple and Android
Tracker Chat - Best Places to Eat
Lightning Round: Is This a Museum?
5% Discount at Helicity.co/sff
#weatherfools - We present the fools doing stupid things in weather situations
Funny Weather Memes - We share some hilarious weather themed memes you may want to use
Weather Trollbot 5000 - Our robot interprets what our weather friends were really thinking when they responded to their trolls
Reveal of our next guest…
Check out our Patreon page for exciting ways to support our podcast and interact with us more!  www.patreon.com/stormfrontfreaks
Our Guest
Pat Hyland, Chair of the National Weather Museum & Science Center
The National Weather Museum and Science Center in Norman, OK is a non-profit Museum working toward creating a state-of-the-art facility for the preservation of weather artifacts, education of science, math, and safety, and showcase of innovations in the field of science.  It opened in 2016.
Tornado Trackers are at www.tornadotrackers.org
Find the Drive Weather App on Apple or Android and at www.driveweatherapp.com
Get 5% discount at Helicity including Storm Front Freaks Podcast Merch at shop.helicity.co/sff
#weatherfools Links:
Funny Weather Memes Links:
Submit your questions or comments about this show to questions@stormfrontfreaks.com or on our social media accounts and we may read it on our next episode!
Next Episode we will be joined by Jill Gilardi, TV Meteorologist with WBRC in Birmingham, AL.  Recording live for Patreon.com/stormfrontfreaks members on Thursday, July 8th at 9pmET/8pmCT and available on all podcast players Sunday, July 11th.
Credits
Opening Music: Brett Epstein
Closing Music: Gabe Cox
Other Music: "Pecos Hank" Schyma from El Reno Blues