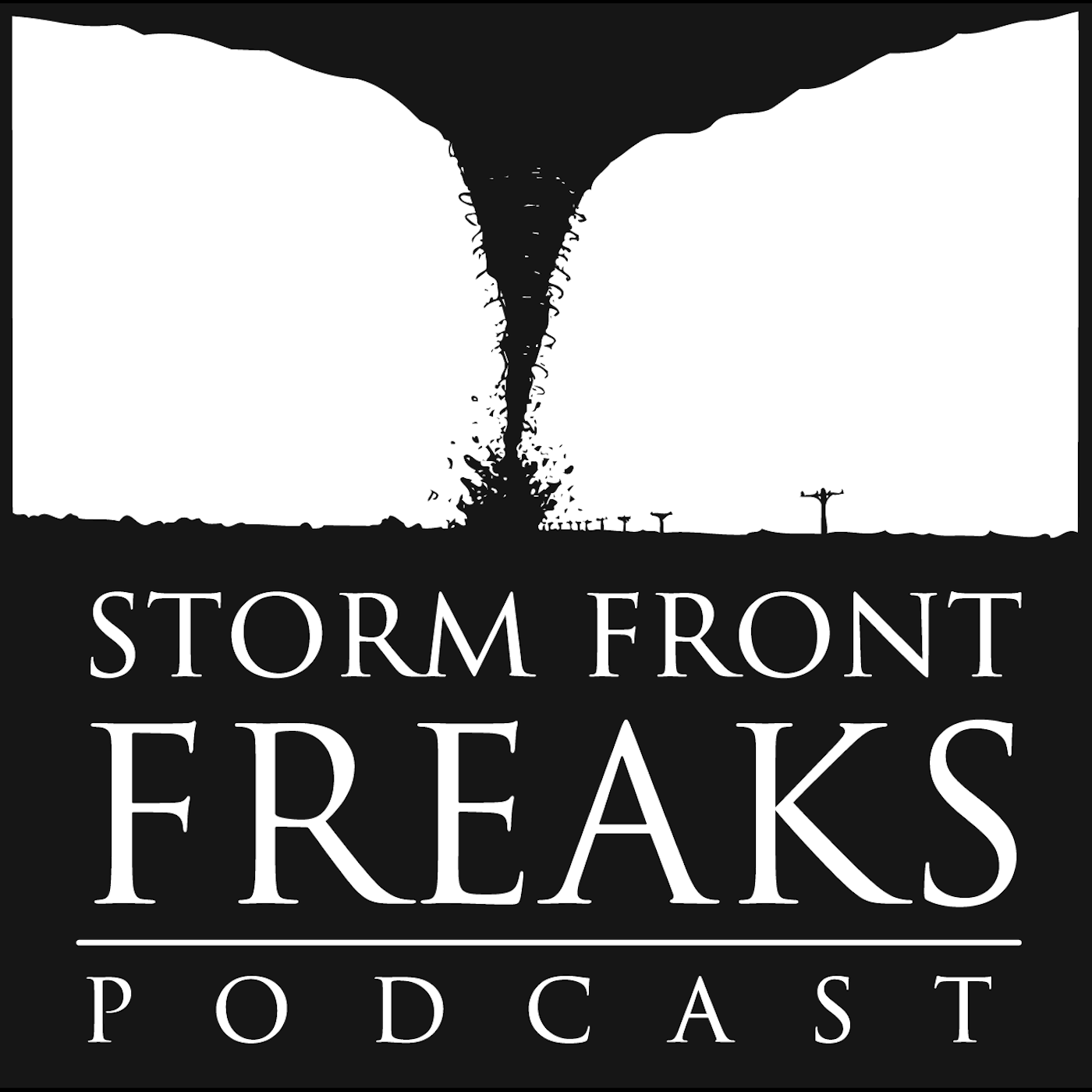 In This Episode
National Weather Podcast Month
Guest: Janice Dean, Sr. Meteorologist at FOX News/Fox and Friends
WeatherFlow's Tempest Weather Station and get $30 OFF when you use the code STORMFRONT at check-out
Tracker Chat "Camera Gear"
Lightning Round: Family Feud-Late Night Edition
#WeatherFools - We present the fools doing stupid things in weather situations
Wasted Weather - We scour the Dark Web for weather segments that have been casted aside due to some intoxicated forecasters
Weather Trollbot 5000 - Our garage sale robot interprets our weather friends after responding to their trolls
Check out our Patreon page for exciting ways to support our podcast and interact with us more!  www.patreon.com/stormfrontfreaks
National Weather Podcast Month (search for these in your podcast app):
B Squared Weather
Carolina Weather Group
Weather Brains
Solid F2-Twister Minute-by-Minute
Jet Stream of Consciousness
What Is It About The Weather
Chaser Chat
Joe and Joe Weather Show
When Did the Storm Begin
Tornado Trackers
Our Guest: Janice Dean
Janice Dean joined Fox Network in January 2004.  She is the Senior Meteorologist for Fox News and can be seen weekday mornings on Fox & Friends.  
Inducted into the Punxsutawney Meteorologist Hall of Fame in 2017, she has also authored a series of children's books titled "Freddy the Frogcaster", her New York Time Best Selling autobiography, "Mostly Sunny" and just released a new book of inspiring stories titled "Make Your Own Sunshine". 
Follow Janice on:
Buy Make Your Own Sunshine by Janice Dean
Tornado Trackers can be found at https://tornadotrackers.org/
Get Storm Front Freaks Podcast Merch at helicity.co/collections/storm-front-freaks      
#WeatherFools Links
Submit your questions or comments about this show to questions@stormfrontfreaks.com or on our social media accounts and we may read it on our next episode!
Next Episode will be with the Tornado Trackers (Gabe, Jeremy and Jeff).  Recording Episode 128 live on Thursday 4/1/21 with the podcast available to download Sunday 4/4/21.
Credits
Opening Music: Brett Epstein
Closing Music: Gabe Cox
Other Music: "Pecos Hank" Schyma from El Reno Blues