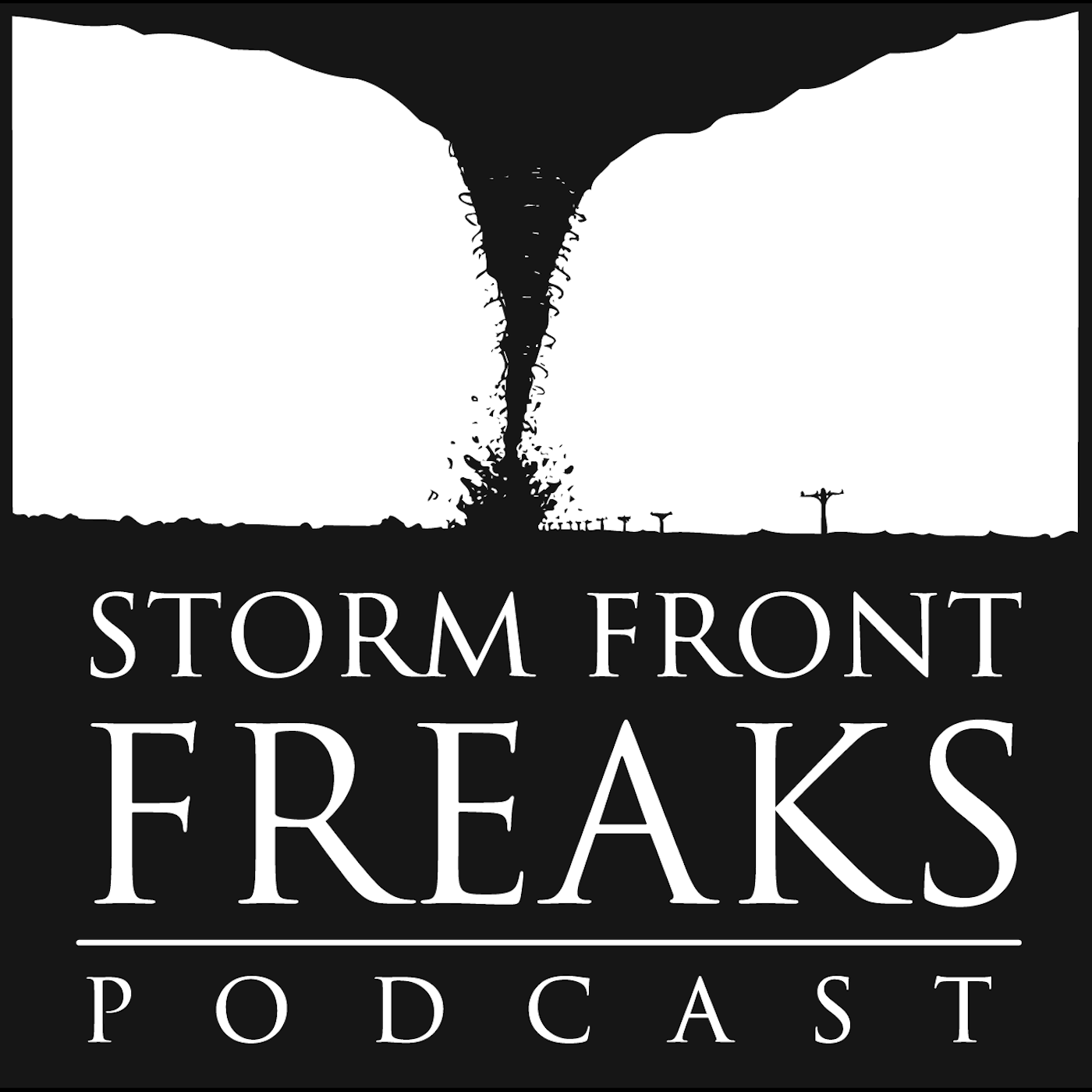 In This Episode
Part 1 of 3 in the Storm Training Series: Storm Forecasting 2-30 Days
Guests: Storm Chaser, Skip Talbot and Meteorologist and Associate Professor, Victor Gensini
5% Discount at Helicity.co/sff
Lightning Round: Tornado Ally Favorite Sodas
#weatherfools - We present the fools doing stupid things in weather situations
Brady's "What Happens Next?" - Brady shares some videos and has the Freaks guess what happens
Reveal of our next guests for Part 2 of the Storm Training Series…
Check out our Patreon page for exciting ways to support our podcast and interact with us more!  www.patreon.com/stormfrontfreaks
Our Guests
Skip Talbot, Storm Chaser
 Skip Talbot is a software and graphics developer who started chasing supercells and tornadoes in 2003. He's logged over 100,000 storm chasing miles and has documented over 100 tornadoes. He also helps run a non-profit charity for storm victims called Storm Assist. 
Dr. Victor Gensini, Meteorologist and Associate Professor
Dr. Victor Gensini is a Certified Consulting Meteorologist and Associate Professor at Northern Illinois University.  Currently, a majority of his research is examining weather and climate dynamics that explain variability in extreme weather frequency and analyzing ways to forecast these events.
Get 5% discount at Helicity including Storm Front Freaks Podcast Merch at helicity.co/sff
#weatherfools Links:
Brady's "What Happens Next?" Video Links:
Submit your questions or comments about this show to questions@stormfrontfreaks.com or on our social media accounts and we may read it on our next episode!
Next Episode will continue our three-part Storm Training series with Part 2: Forecasting Your Storm Target with Meteorologists and Storm Chasers, Reed Timmer and Quincy Vagell. We will be recording LIVE for Patreon.com/stormfrontfreaks members on Thursday 8/19 at 9pmET/8pmCT and available to all on your favorite podcast player the following Sunday.
Credits
Opening Music: Brett Epstein
Closing Music: Gabe Cox
Other Music: "Pecos Hank" Schyma from El Reno Blues