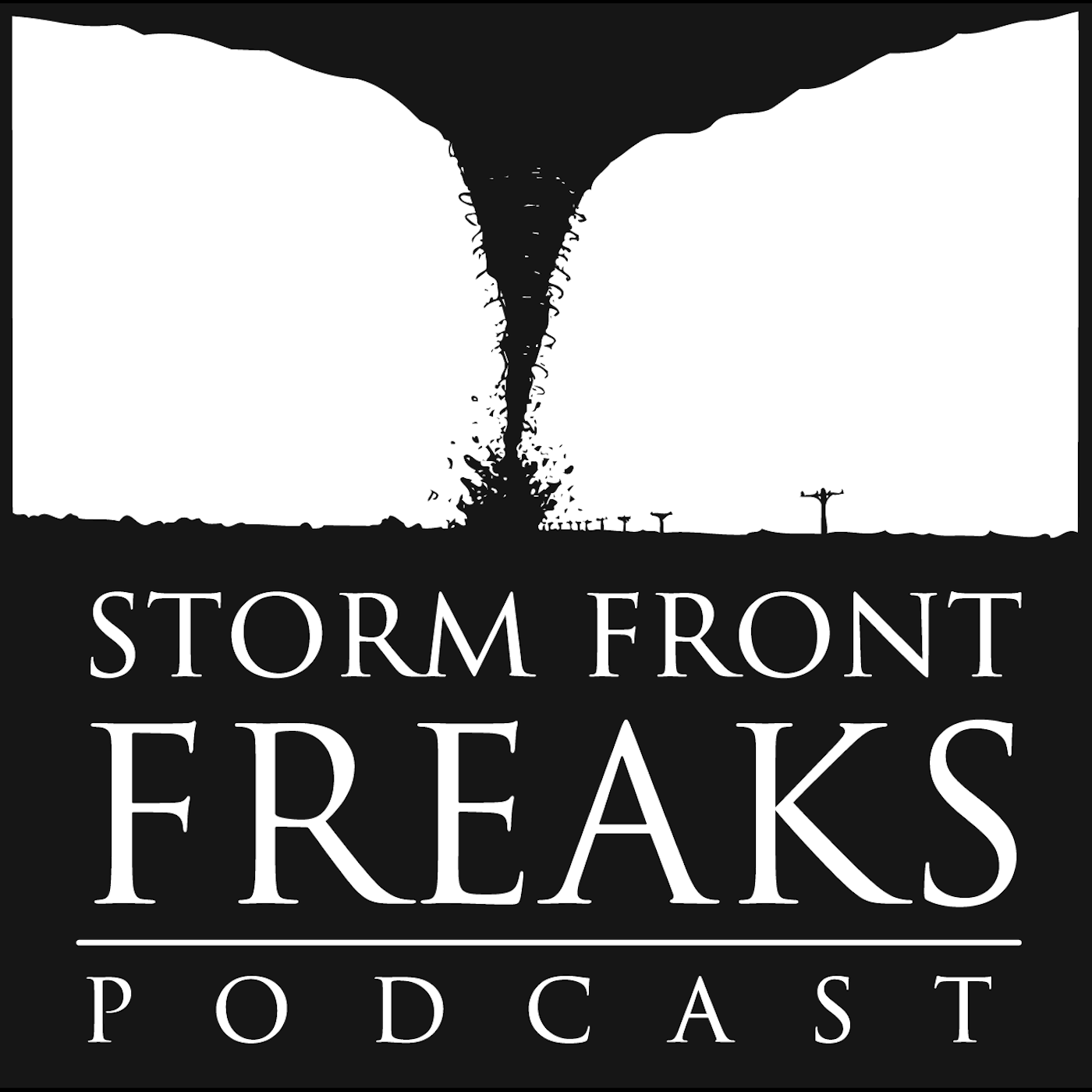 In This Episode
Part 3 of 3 in the Storm Training Series: Picking the Storm
Guests: Storm Chasers Hank Schyma and Raychel Sanner
5% Discount at Helicity.co/sff
Lightning Round: Tornado Ally's Famous Musicians
Potty Mouth Forecasts - We scour the dark web for discarded weather forecasts or interviews where our weather friends were using foul language
#weatherfools - We present the fools doing stupid things in weather situations
Reveal of our next guest…
Check out our Patreon page for exciting ways to support our podcast and interact with us more!  www.patreon.com/stormfrontfreaks
Our Guests
Hank Schyma
Hank Schyma, also known as Pecos Hank, is a musician, songwriter, filmmaker and professional stormchaser with a catalogue of storm and nature documentation on The Weather Channel, Discovery Channel, National Geographic and more.
Raychel Sanner
Raychel is an Emmy winner and has been a storm chaser for over 15 years while creating groundbreaking storm chasing content as the Co-Founder of TornadoTitans.com.
Google "Tornadoes" to find Hank Schyma
Raychel Sanner can be found via tornadotitans.com
Get 5% discount at Helicity including Storm Front Freaks Podcast Merch at helicity.co/sff
#weatherfools Links:
Submit your questions or comments about this show to questions@stormfrontfreaks.com or on our social media accounts and we may read it on our next episode!
Next Episode will feature meteorologist and contributor to Space City Weather in Houston, Matt Lanza. We will be recording LIVE for Patreon.com/stormfrontfreaks members on Thursday 9/16 at 9pmET/8pmCT and available to all on your favorite podcast player the following Sunday.
Credits
Opening Music: Brett Epstein
Closing Music: Gabe Cox
Other Music: "Pecos Hank" Schyma from El Reno Blues