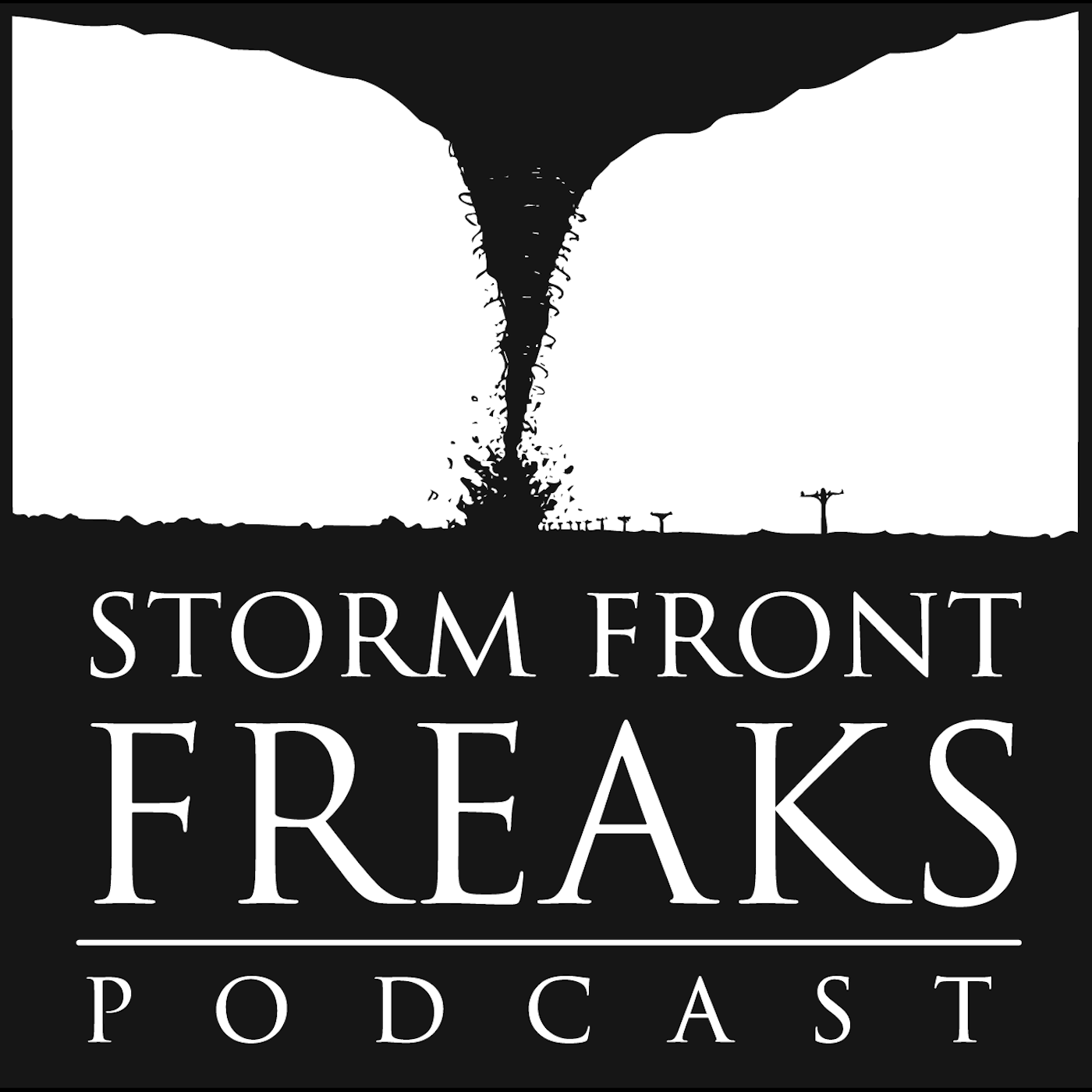 In This Episode
Women In Chasing Series
Guest: Jessica Moore and Jenny Hagen
Mid-Atlantic ChaserCon
Lightning Round: Weird Things People Search For
5% Discount at Helicity.co/sff
#weatherfools - We present the fools doing stupid things in weather situations
Weather Trollbot 5000 - Our repurposed robot interprets what our weather friends were really thinking when responding to their trolls
Reveal of our next guest…
Check out our Patreon page for exciting ways to support our podcast and interact with us more!  www.patreon.com/stormfrontfreaks
Our Guests
Jessica Moore
Meteorologist, Photographer and Storm chaser.  Jessica earned her bachelor's degree In Broadcast and Operational Meteorology from Mississippi State University.  She is a former field correspondent for WeatherNationTV whose severe weather footage has been seen on The Weather Channel, ABC, NBC, CNN, and more.
Jenny Hagen
Jenny Hagan is an award winning and nationally published photographer from small town Saskatchewan Canada.  Starting as a severe weather and nature photographer, she found her love for exploration of her own backyard and in 2018 Jenny was nationally published in 3 magazines and received a variety of awards for her photography.
Mid-Atlantic ChaserCon in Richmond, VA on November 6th, 2021.  Register today at midatlanticchasercon.com
Get 5% discount at Helicity including Storm Front Freaks Podcast Merch at helicity.co/sff
#weatherfools Links:
Submit your questions or comments about this show to questions@stormfrontfreaks.com or on our social media accounts and we may read it on our next episode!
Next Episode will bring a storm chasing couple from Canada to our studio with Aaron Jayjack and Misheyla Iwasiuk. We will be recording LIVE for Patreon.com/stormfrontfreaks members on Thursday 10/14/21 at 9pmET/8pmCT and available to all on your favorite podcast player the following Sunday.
Credits
Opening Music: Brett Epstein
Closing Music: Gabe Cox
Other Music: "Pecos Hank" Schyma from El Reno Blues