Episodes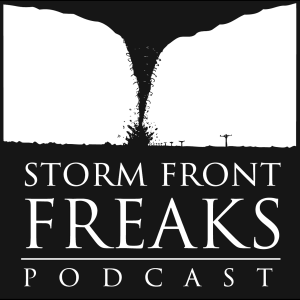 Sunday Feb 06, 2022
Sunday Feb 06, 2022
In This Episode
Check out our Patreon page for exciting ways to support our podcast and interact with us more!  www.patreon.com/stormfrontfreaks
Our Guest
Jamie Winterstern, Director/Writer - Supercell
Jamie Winterstern is the director and co-writer of the upcoming storm disaster film, Supercell staring Alec Baldwin.  Jamie became one of the youngest to direct, edit and produce an NBC prime time drama series (Siberia).
Websites and contact info for Jamie:
See the Weather Forecast Along Your Route with Drive Weather App
Get 5% discount at Helicity including Storm Front Freaks Podcast Merch at helicity.co/sff
#weatherfools Links:
Submit your questions or comments about this show to questions@stormfrontfreaks.com or on our social media accounts and we may read it on our next episode!
Next episode we are celebrating Women In Science Day with a returning guest from The Weather Channel, Jen Carfagno!  We'll be recording RAW and LIVE on Thursday, February 17th.  Become a member of our patreon.com/stormfrontfreaks to tune in LIVE or look for the audio podcast available sometime soon after the weekend.
Credits