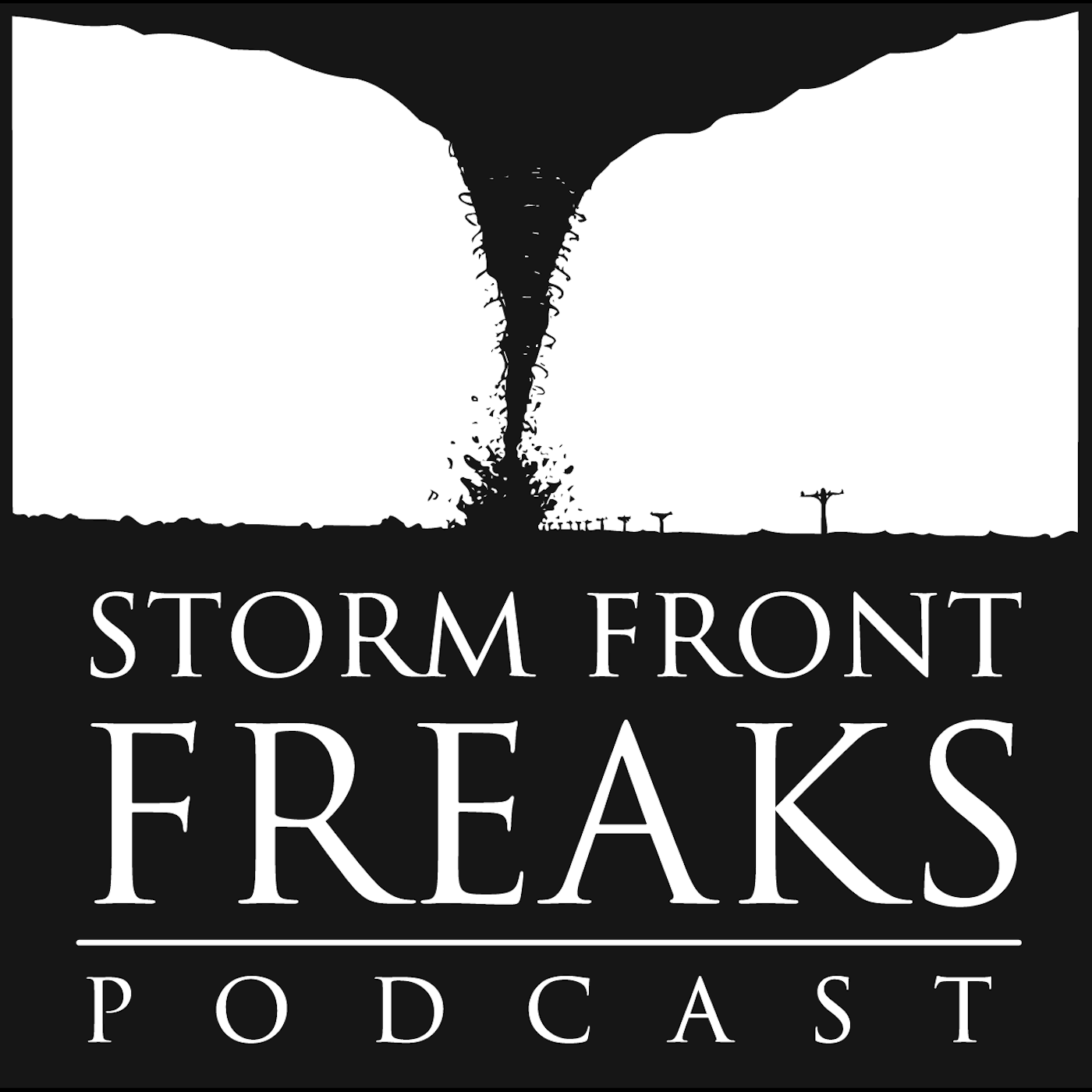 In This Episode
Check out our Patreon page for exciting ways to support our podcast and interact with us more!  www.patreon.com/stormfrontfreaks
Our Guest: Melanie Metz
Melanie had a passion for storms since she was a young girl living in Arizona. In high school, photography became her other love. She has been on the road with her camera every spring for over 20 years chasing tornadoes.  Melanie was one of a pair of chasers on the WE Network "Twister Sisters" program.  She was a chaser for Fox 9 News in Minneapolis.  Her tornado photo graced the poster for the movie 13 Minutes.  And recently, she has partnered with Girls Who Chase all while winning the 2021 Storm Chaser of the Year award capturing an astonishing 37 tornadoes last year!
Websites and contact info for Melanie:
The Forecast Like You've Never Seen Before with Atmosphere Weather App
Tracker Chat and Tornado Trackers
Get 5% discount at Helicity including Storm Front Freaks Podcast Merch at helicity.co/sff
#weatherfools Links
Submit your questions or comments about this show to questions@stormfrontfreaks.com or on our social media accounts and we may read it on our next episode!
Next episode we have Minnesota Meteorologist Bo Cole of BoKnowsWeather.com!  We'll be recording RAW and LIVE on Thursday, March 17th.  Become a member of our patreon.com/stormfrontfreaks to tune in LIVE or look for the audio podcast available that Sunday following the recording.
Credits