Episodes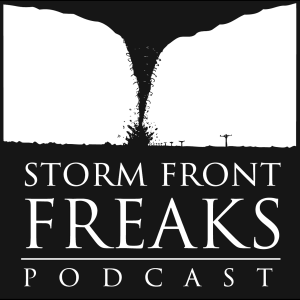 Sunday May 01, 2022
Sunday May 01, 2022
In This Episode
Check out our Patreon page for exciting ways to support our podcast and interact with us more!  www.patreon.com/stormfrontfreaks
Our Guest: Tsvet Ross-Lazarov
Tsvet Ross-Lazarov is the Lead Instructional Designer at the COMET Program. An Instructional Designer for two decades, he has designed interactive e-learning, online courses and in-person instructional events.
The MetEd website, COMET's signature offering, is a free collection of hundreds of training resources intended for the geoscience community. It delivers over 240,000 hours of online education each year in disciplines such as aviation weather, climate, convective weather, emergency management, hydrology, numerical modeling, satellite meteorology and winter weather, among many others.
The Forecast Like You've Never Seen Before with Atmosphere Weather App
Tracker Chat from our friends at TornadoTrackers.org
Get 5% discount at Helicity including Storm Front Freaks Podcast Merch at helicity.co/sff
#weatherfools Links
Submit your questions or comments about this show to questions@stormfrontfreaks.com or on our social media accounts and we may read it on our next episode!
Next episode we're discussion Phil's longtime passion of Storm Chaser Safety with law enforcement officer and storm chaser, Eric Fox!  We'll be recording RAW and LIVE on Thursday, May 12th.  Become a member of our patreon.com/stormfrontfreaks to tune in LIVE and watch the RAW recording or look for the audio podcast available that Sunday following the recording.
Credits