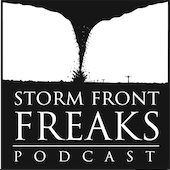 In This Episode
Guest: Jen Carfagno, The Weather Channel's AMHQ Co-Host
Lightning Round: Don't Forget the Quote (Groundhog Day)
Titan U Minute with Chris Sanner: Forecast Models Part 3
We discuss the inspirations and challenges for women in meteorology with Jen, Kim and Dina.
Wx Resources: We provide some great weather sites, apps and equipment
Weather Fools: We share the foolish things people do in bad weather situations
Listener/Viewer Comments and Questions
Who will be our next guest?
Sponsor: Danner Boots at www.Danner.com
Our Guest
Jen Carfagno, The Weather Channel AMHQ
Jen Carfagno is co-host of AMHQ weekdays from 5-9 a.m. ET on The Weather Channel.  Jen earned her bachelor's degree in meteorology from Pennsylvania State University in 1998 - a year after an internship with The Weather Channel. Later that year, she joined The Weather Channel as a full-time forecaster. Jen has developed and led Weather Camps around the country and continues to speak to students about a passion of hers - science.
HairDoodle by Former TWC Meteorologist Heather Tesch
Titan U Minute with Chris Sanner: www.TorndaoTitans.com
WxResources Links
Weather Fools Links
Submit your questions or comments about this show to questions@stormfrontfreaks.com and we may read it on our next episode!
Next episode (47), we'll be talking drones in weather and storm chasing with Cloud to Ground Storm Chaser, Ray Leichner.
Credits:
Opening and Closing Music: Andrew Slotta