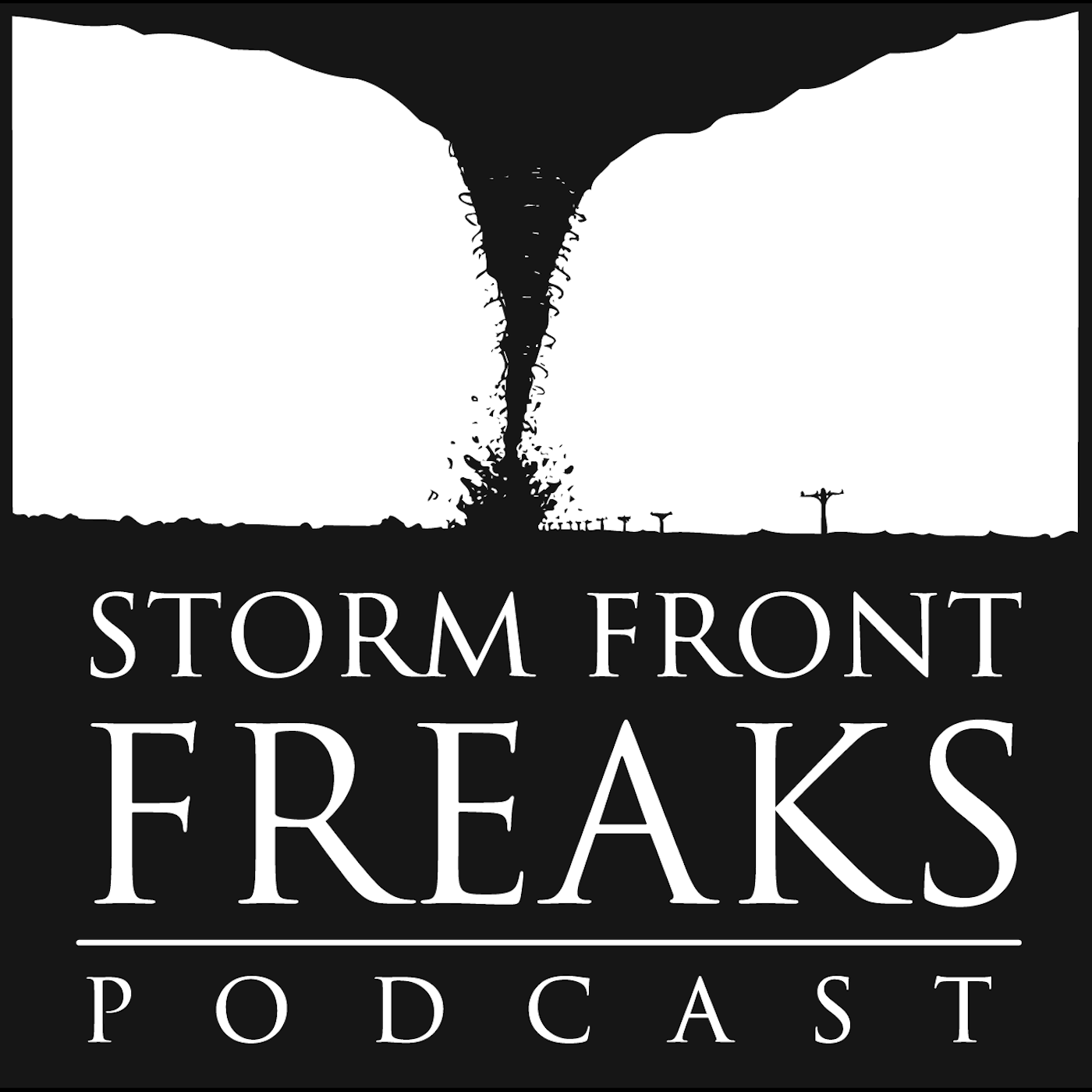 In This Episode
Guest: Warren Madden, Chief Recon Coordinator for Air Force Hurricane Hunters
Drive Weather App on Apple and Android
Tracker Chat - Favorite Video Editing Apps
Lightning Round: Retired Hurricane or Retired Supermodel
5% Discount at Helicity.co/sff
Interview with Meteorologist JP Kalb of Weathering the Autism Storm
#WeatherFools - We present the fools doing stupid things in weather situations
Wx Resources - Our freaks share the best web sites, photos, videos and equipment
Check out our Patreon page for exciting ways to support our podcast and interact with us more!  www.patreon.com/stormfrontfreaks
Our Guest
Warren Madden, Chief Recon Coordinator for the Air Force Hurricane Hunters
From 1993 to 1996, Warren was the weekend meteorologist at WHIO-TV in Dayton, OH, followed by ten years at The Weather Channel as an on-air meteorologist.  
In 1998, he joined the Hurricane Hunters of the 53rd Weather Reconnaissance Squadron. He served as an Aerial Reconnaissance Weather Officer until 2012, flying over 1000 hours including missions into Hurricanes Rita, Ivan, Wilma and Floyd.  
Since 2014, Warren tasks, coordinates, and quality-controls the missions in support of both the National Hurricane Center and Central Pacific Hurricane Center in Miami. 
Follow Warren on Social Media:
Tornado Trackers are at www.tornadotrackers.org
Find the Drive Weather App on Apple or Android and at www.driveweatherapp.com
Get 5% discount at Helicity including Storm Front Freaks Podcast Merch at helicity.co/sff
Follow JP Kalb and Weathering the Autism Storm:
#WeatherFools Links:
Wx Resources Links:
Submit your questions or comments about this show to questions@stormfrontfreaks.com or on our social media accounts and we may read it on our next episode!
Next Episode will be with storm chasing husband and wife duo, Aaron Jayjack and Misheyla Iwasiuk.  Recording live for Patreon.com/stormfrontfreaks members on Thursday, June 10th at 9pmET/8pmCT and available on all podcast players Sunday, June 13th.
Credits
Opening Music: Brett Epstein
Closing Music: Gabe Cox
Other Music: "Pecos Hank" Schyma from El Reno Blues